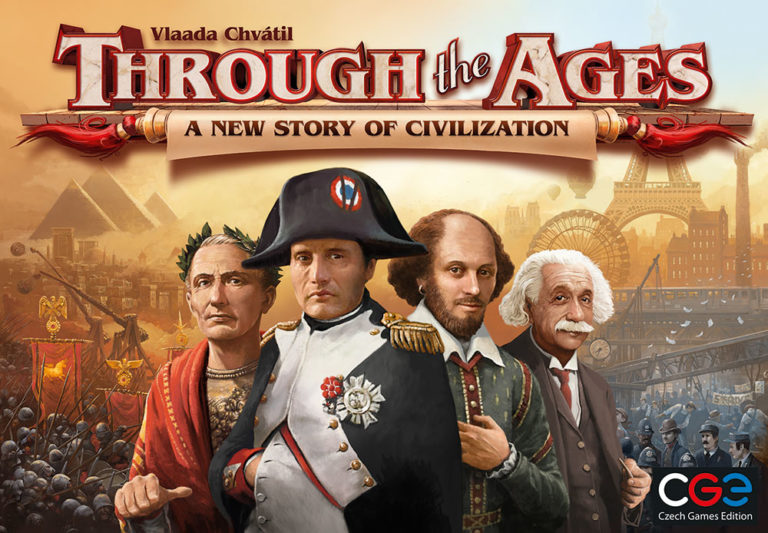 Vlaada Chvátil's civilization building game based on human history. Published in 2015 by Czech Games Editions. It is a new version of his Through the Ages: A Story of Civilization.
For more information see Boardgame Geek and Czech Games Edition
Through the Ages is played in online tournaments of the Meeple League.
The first few seasons were played on www.boardgameing-onlne.com.
The current season is using the application from Czech Games Edition which is avialable on iOS, Android and now on Steam for Windows and Macintosh.
Champions of Through the Ages
Season 2 League 1: Alexander West
Season 1 League 1: Allan Jiang