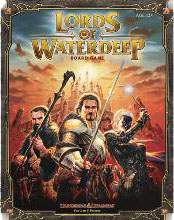 2018 Standings
| Player | WtD Points |
| --- | --- |
| Chris Wildes | 87 |
| Robert St. Pierre | 70 |
| Erica Kirchner | 60 |
| Richard Meyer | 42 |
| Moon Sultana | 35 |
| Marcy Morelli | 29 |
| Elinor Glassco | 27 |
| Eugene Yee | 27 |
| Aaron Blair | 24 |
| Emily Gindhart | 24 |
| Connie Vogelmann | 18 |
| Amy Klayder | 10 |
| Christopher Ellis | 10 |
| Erin Griffin | 10 |
| Joe Yaure | 10 |
| Michael Shea | 10 |
| Nathan Heiss | 10 |
| Peggy Pfeifer | 10 |
| Roger Jarrett | 10 |
| Sam Wolff | 10 |
| Shannon Cooley | 10 |
| Chris Michel | 9 |
| Mark Beckman | 9 |
| Mike Crescengi | 9 |
| Seth Hoffmann | 9 |
| Antony Saccenti | 8 |
| Catherine Eskey | 8 |
| Rick Kirchner | 8 |
| Amy Rule | 5 |
| Andrew Emerick | 5 |
| Bill Beckman | 5 |
| Robert Kircher | 5 |
| Tim Carnahan | 5 |
| David Vestal | 4 |
| Eric Gutlag | 4 |
| Herbert Gratz | 4 |
| Jefferson Meyer | 4 |
| Joe Harrison | 4 |
| Jon Emery | 4 |
| Kyle Greenwood | 4 |
| Mark Jensen | 4 |
| Melody Loder | 4 |
| Michael McKibbin | 4 |
| Paul Bernhardt | 4 |
| Pieter Viljoen | 4 |
| Randy Buehler | 4 |
| Sky Winslow Roy | 4 |
| Tim Evinger | 4 |
| Winton Lemoine | 4 |
| Pete Gathmann | 3 |
| Angela Bender | 2 |
| Jared Scheuer | 2 |
| Matt McDaniel | 2 |
| Mitzi Hubble | 2 |
| Adam C. Fry | 1 |
| Albert Amaral Jr | 1 |
| Alex Bell | 1 |
| Alexander Jung | 1 |
| Alexander Metzger | 1 |
| Alfred Schnabel | 1 |
| Andrew Drummond | 1 |
| Andrew Menard | 1 |
| Andrew Tuck | 1 |
| Andrew Zagwolski | 1 |
| Barry A. Barnes | 1 |
| Bill Burtless | 1 |
| Brandon Buchanan | 1 |
| Brendan Gannon | 1 |
| Bruce Glassco | 1 |
| Carl Armstrong | 1 |
| Chaka Benson | 1 |
| Charles Minter | 1 |
| Chris Gnech | 1 |
| Chris LeFevre | 1 |
| Christy Applegate | 1 |
| Cliff Ackman | 1 |
| Craig Yope | 1 |
| Dalton Versak | 1 |
| David Borton | 1 |
| David Brannan | 1 |
| David Gubbay | 1 |
| David Hitchcock | 1 |
| David Metzger | 1 |
| David Seletyn | 1 |
| Deb Yaure | 1 |
| Denise McKibbin | 1 |
| Dominic Blais | 1 |
| Donte Saccenti | 1 |
| Doug McNaran | 1 |
| Eric Engelmann | 1 |
| Erin Stocking-Treadway | 1 |
| Felicia Alfieri | 1 |
| Franklin Downing | 1 |
| Fred Hansen | 1 |
| Greg Romano | 1 |
| Gregory Breza | 1 |
| Hennessy Gorham | 1 |
| Jack Wolff | 1 |
| Jacob Shor | 1 |
| Jacob Wagner | 1 |
| James McKibbin | 1 |
| Jason Lurie | 1 |
| Jay Matthews | 1 |
| Jean Younkin | 1 |
| Jeff Evich | 1 |
| Jennifer Visocnik | 1 |
| Jonathan Colton | 1 |
| Jonathan Towne | 1 |
| Julia Beckman | 1 |
| Karl Schmidt | 1 |
| Kevin Breza | 1 |
| Kevin Emery | 1 |
| Kurt Kramer | 1 |
| Lee Mewshaw | 1 |
| Lexi Shea | 1 |
| Lisa Glassco | 1 |
| Luke Beckman | 1 |
| Luke Koleszar | 1 |
| Mark Crescenzi | 1 |
| Mary Roelofs | 1 |
| Matthew Clark | 1 |
| Matthew Morgal | 1 |
| Maya Beckman | 1 |
| Meredith Martini | 1 |
| Michael Assante | 1 |
| Michael Kaltman | 1 |
| Mike Wojke | 1 |
| Nathan Twigg | 1 |
| Noah Nason | 1 |
| Norman Rule | 1 |
| Paul Klayder | 1 |
| Raphael Philibert-Larivee | 1 |
| Ray Wolff | 1 |
| Ricky Boyes | 1 |
| Robert Woodson | 1 |
| Robin Trew | 1 |
| Ronald Hodge | 1 |
| Roni Breza | 1 |
| Ryan Bott | 1 |
| Steve Camerson | 1 |
| Steven Spisak | 1 |
| Stuart Pierce | 1 |
| Tara Griffiths | 1 |
| Tom Eskey | 1 |
| Tony Newton | 1 |
| Tricia Wolff | 1 |
| Ty Hansen | 1 |
| Wayne Saunders | 1 |
| York Dobyns | 1 |
Peter Lee & Rodney Thompson's worker placement game in a Dungeons & Dragons city. Published in 2012 by Wizards of the Coast.
For more information see Boardgame Geek and Wizards of the Coast
Lords of Waterdeep is a featured game for 2020-21! Watch for event announcements.
Lords of Waterdeep online play is through applications available for ios (iphone/ipad) devices.
Champions of Waterdeep
2019: Ricky Boyes
2018: Chris Wildes
2017: Chris Gnech
2016: Moon Sultana
2014: Andrew Emerick